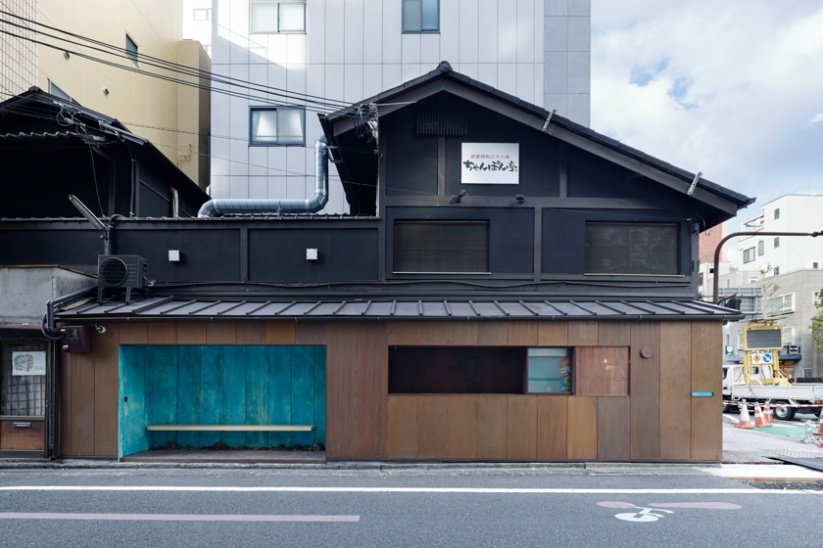 We will meet at the corner cafe.
我們來到街角的咖啡店。
---
Suetomi, a long-established Japanese confectionery shop in Kyoto, has opened a new coffee shop brand called AoQ. The takeaway cafe is located on a busy street near JR Kyoto Station and was designed by architect Ryohei Tanaka of G Architects Studio.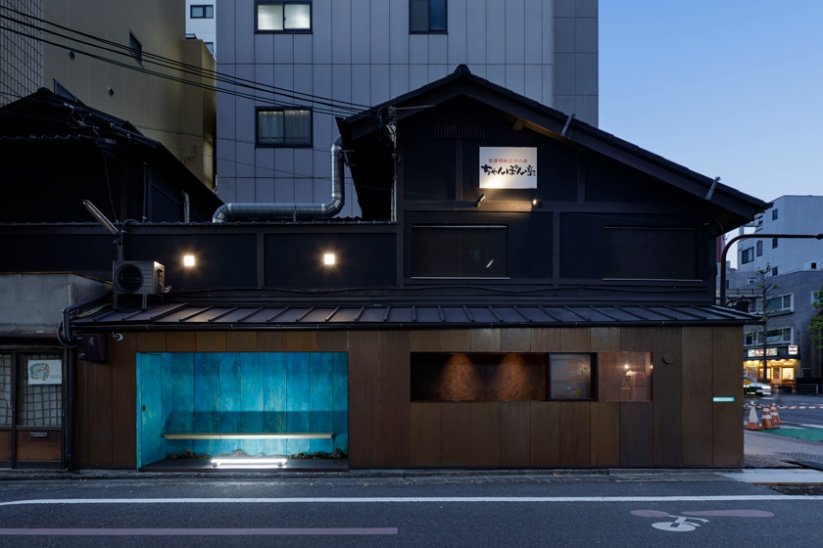 Due to the narrow and shallow space of the shop, which is only 1 meter deep, and the fact that the main products are takeaway coffee, the layout design does not seem to require much consideration. However, in order to optimize the use of space, the kitchen and seating areas are cleverly arranged side by side, both facing the street. Customers who naturally sit on the bench after buying coffee and the open kitchen/cashier area together form the image of the street.
Kyoto's cityscape regulations restrict the colors of street-side stores, except for natural materials. The designer innovatively used soy sauce to oxidize the copper panels on the exterior, inducing the copper green color that would normally take decades of outdoor exposure in a controlled manner, and echoing the blue tone of the Suetomi confectionery signboard.
The seating area is not completely closed after the shop closes, but is covered with a mesh screen commonly used in construction sites. This echoes the blinds used in traditional Japanese gardens, and it also renders the shop's lighting as a blue night light, adding to the atmosphere of the nearby street.
Suetomi's thoughtful and experimental design invites passersby to stop and linger, while paying tribute to the history and culture of Suetomi.
由于店鋪的空間細長,深度仅 1 米,再加上主要售賣產品為外賣咖啡,因此在佈局設計上似乎不需要過多的考慮。但是為了優化空間的利用,廚房和休息區域巧妙地並排佈置,都直接面向街道。購買完咖啡自然坐在休息長凳的顧客和敞開的廚房/收買區域共同構成街道的畫面。
京都市的城市景觀規定限制了街邊商店的立面顏色,——除非是天然材料。設計師創新地採用了醬油來氧化外牆銅板,將原本需要室外暴露數十年才能呈現的銅綠色用可控的方式誘發出來,還呼應了末富和菓子招牌的藍色調。
旁邊的休息區域在店鋪關門後也並未完全關閉,而是使用在建築工地常見的網格屏風覆蓋,既重現了傳統裡日本庭園會採用的百葉窗,還講店鋪燈光渲染為藍色夜燈,增加了附近街道的氣氛。
Suetomi使用其深思熟虑和實驗性的设计让人在街道上駐足停留,同時致敬了末富的歷史和文化。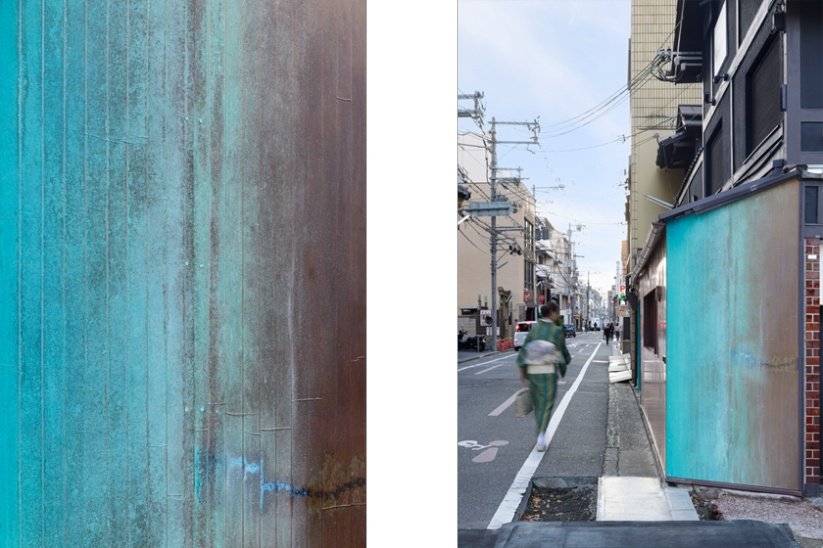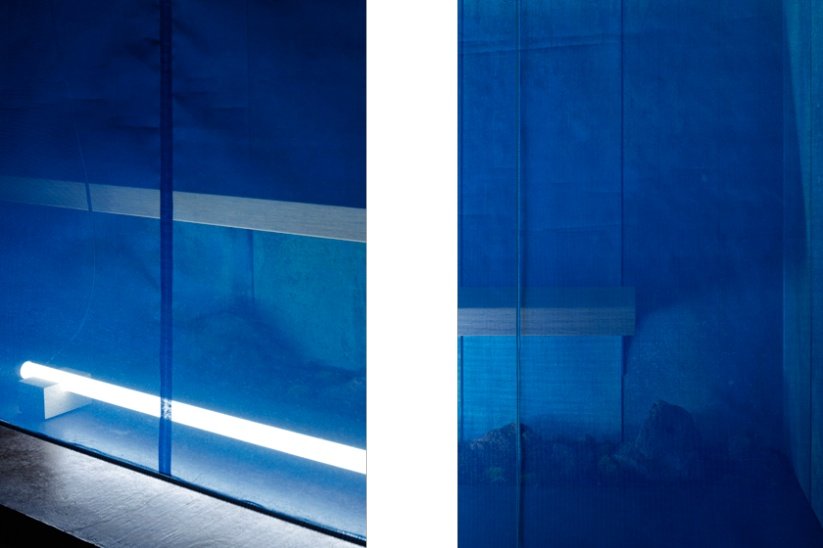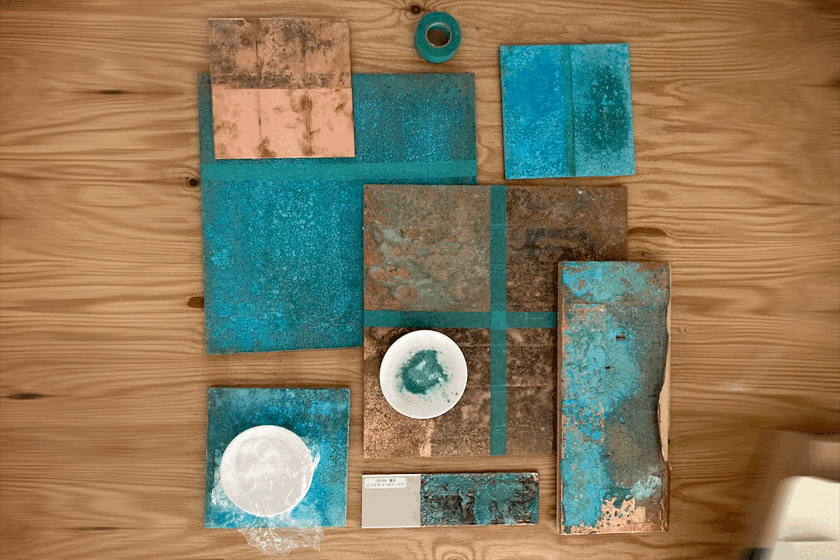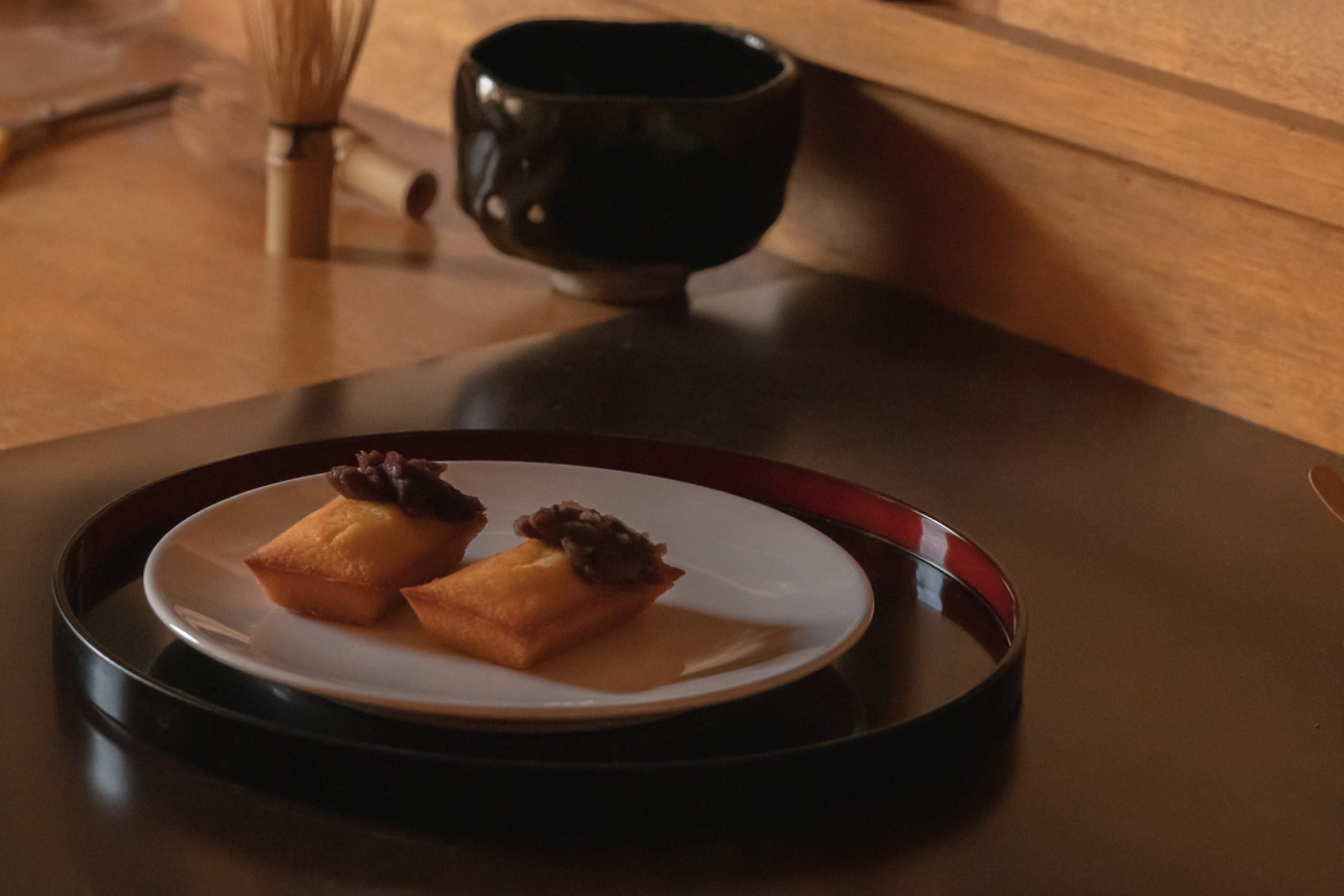 Images ©Daisuke Shima courtesy of G Architects Studio