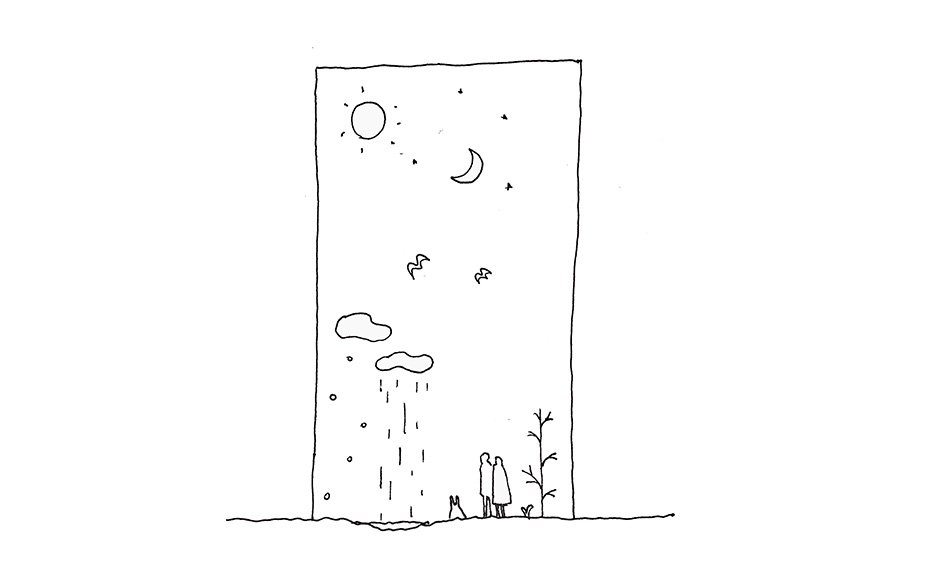 We have a moon in the room.
我們沐浴在月光之中。
---
In LOVE HOUSE,
all kinds of nature fectors come into here.
Such as rain, winds, sunshine, etc.
The two giant doors at the entrance seperate "outside" "and" "inside" of the house.
A couple and bunny lives in LOVE HOUSE
with every creation on earth.
Light and Darkness
Sky, Ground and Water
Trees and grass
Sun, Moon and Stars
Birds and Fish
Animals and Human Beings
Love House by Takeshi Hosaka Architects, Japan.
满月的时候,月光射进屋内。
上午6点太阳光开始一点一点地出现在墙上,中午时分照到门口。
在LOVE HOUSE里,
阳光摄入室内,
听着雨,吹着风,既不是室内也不是室外的空间。

兔子'asplund'
在室内室外自由的玩耍。
在寒冷的冬天,两扇大大的落地窗分割了「室内」和「室外」的空间。