We like quarrels in such a mad way.  Pentagram partner Domenic Lippa  instituted an all-Helvetica approach for a new identity for UAL( University of the Arts London). And, some designers don't like it at all.
我们喜欢争吵,你是否同意这是偷懒的行为,还是Helvetica光芒太过刺眼?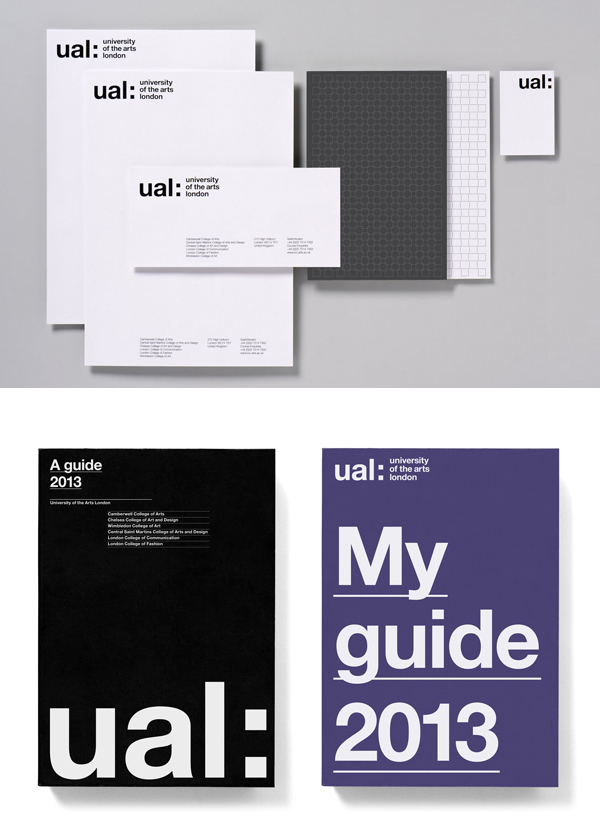 Then,  Benjamin Coleman made this "usual" version:


More funny comments can be found here from BrandNew.