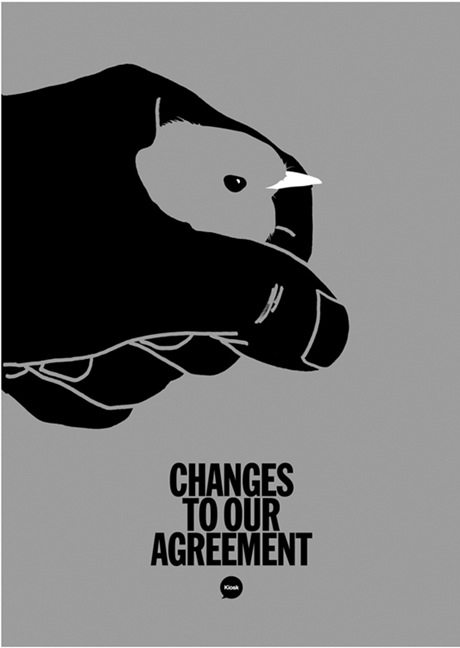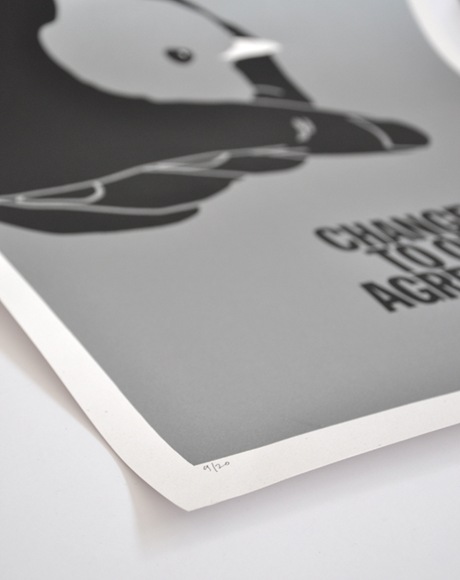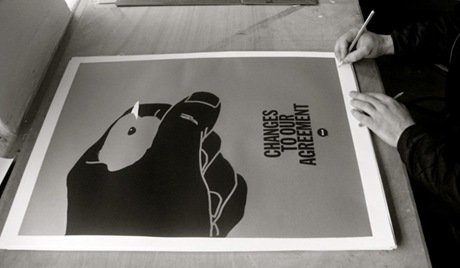 Changes To Our Agreement
—
Art print for the Silver & Black show at Archipelago Works, Sheffield, curated by Kid Acne.
The galling rhetoric of a telecom's billing amendment inspired this malevolent observation of our self-imposed engagement with corporate culture – David Bailey, Kiosk
50 x 70cm; Metallic Silver & matte Black; hand-pulled screenprint; 250gsm Keaykolour Recycled Clay White paperstock; Edition of 20; Signed & Numbered.
A few copies are still available for sale. Email for info.